Reuters  |  By Dan Levine  Posted: 01/17/2014 2:50 pm EST  |  Updated: 01/17/2014 4:50 pm EST  HuffingtonPost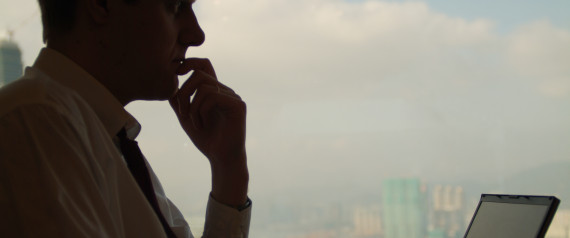 SAN FRANCISCO, Jan 17 (Reuters) – A blogger is entitled to the same free speech protections as a traditional journalist and cannot be liable for defamation unless she acted negligently, a federal appeals court ruled on Friday.Crystal Cox lost a defamation trial in 2011 over a blog post she wrote accusing a bankruptcy trustee and Obsidian Finance Group of tax fraud. A lower court judge had found that Obsidian did not have to prove that Cox acted negligently because Cox failed to submit evidence of her status as a journalist.But in the ruling, the 9th U.S. Circuit Court of Appeals in San Francisco said Cox deserved a new trial, regardless of the fact that she is not a traditional reporter."As the Supreme Court has accurately warned, a First Amendment distinction between the institutional press and other speakers is unworkable," 9th Circuit Judge Andrew Hurwitz wrote for a unanimous three judge panel.Attorneys for Obsidian and the trustee could not immediately be reached for comment. Eugene Volokh, a UCLA School of Law professor who represented Cox, said the ruling is particularly important in the era of online content.
---
Subscribe or "Follow" us on RiseUpTimes.org. Rise Up Times is also on Facebook! Check the Rise Up Times page for posts from this blog and more! "Like" our page today. Find us on TWITTER at Rise Up Times(@touchpeace). Rise Up Times is also on  Pinterest, Google+ and Tumblr.
---
"In this day and age, with so much important stuff produced by people who are not professionals, it's harder than ever to decide who is a member of the institutional press," Volokh said.
Cox's blogging activities have attracted their share of controversy. According to the court's opinion, Cox has a history of making allegations of fraud and other illegal activities "and seeking payoffs in exchange for retraction."
In 2008, Summit Accommodators retained Obsidian, a firm that advises distressed businesses. When Summit filed for bankruptcy, the court appointed an Obsidian principal, Kevin Padrick, as trustee.
Cox wrote a series of blog posts, including one that accused Padrick of tax fraud in failing to pay $174,000 in taxes owed by Summit. U.S. District Judge Marco Hernandez in Oregon rejected Cox's First Amendment defenses, and a jury awarded Padrick and Obsidian a combined $2.5 million.
However, the 9th Circuit found that the tax fraud allegations were a matter of public concern, which means Obsidian had to show evidence of Cox's negligent behavior.
"The allegations against Padrick and his company raised questions about whether they were failing to protect the defrauded investors because they were in league with their original clients," Judge Hurwitz wrote.
Volokh said that on retrial, Obsidian will have to show that Cox had actual knowledge that her post was false when she published it.
The case in the 9th Circuit is Obsidian Finance Group LLC and Kevin Padrick vs. Crystal Cox, 12-35238. (Reporting by Dan Levine; Editing by Richard Chang)