Articles about the 2020 election and related politics.
"In 2016 especially news reporters began to consciously divide and radicalize audiences. The cover was that we were merely 'calling out' our divisive new president, Donald Trump. But from where I sat, the press was now working in collaboration with Trump, acting in his simplistic mirror image, creating a caricatured oppositional demographic and feeding it content. As Trump rode to the White House, we rode to massive profits.
"The only losers were the American people, who were now more steeped in hate than ever."
—Matt Taibbi in HATE INC, Why Today's Media Makes Us Despise One Another
To read full articles click on the titles.
+++
Election Focus 2020: With a sudden turnaround in the race after Super Tuesday that finds Joe Biden in the lead both in polls and delegates, corporate media have been quick to spin the reversal as a rejection of progressive politics.
+++
But on Wednesday, when asked during a question and answer session with reporters what his time frame for making that decision was, Sanders did not want to discuss it, telling CNN's Manu Raju, "I'm dealing with a f**king global crisis."
On the media: The mainstream corporate media coddles Biden and criticizes Sanders at every opportunity.  Matt Taibbi observes in Hate Inc that the media turns the election into a 3-ring circus focused on personality instead of issues.  Bernie always talks about the issues, and is better on the issues, and has a better Congressional record on the issues, while the media calls Biden "presidential" and stories abound that Bernie is "rigid."  Both comments are about personality, not issues.
The mainstream corporate media attempts for the most part to detract us as much as possible from the many serious issues around the environment, climate crisis, gun control, endless war, and the militarization of US culture, as well as Trump's authoritarianism that slides toward fascism.  You wouldn't know from the mainstream corporate media what a crisis of democracy this country is in.  It shows though by how poorly the Coronavirus crisis is being handled.  Trump is still trying to make a buck for the corporations by privatizing care while the number of cases continues to grow in the U.S.  He closed down the crisis response center that Obama had created. He cut the Center for Disease Control's budget by 16 percent.  And then he says we have to have privatization to control the virus, so his corporate buddies can make money.
+++
Professor Noam Chomsky. (photo: Getty)
Mandel Ngan/AFP/Getty Images
Fueled by fear of Trump and assurances of electability, primary voters have gone all in on a very big blind.
Podcasts by The Intercept
Can Joe Biden Still Be Stopped?
DeconstructedAfter big wins on Super Tuesday, the former vice president appears to be consolidating moderate and establishment support. Can Bernie Sanders regain his momentum?LISTEN →
FEAR PERVADES BLACK POLITICS, AND MAKES US AGENTS OF OUR OWN OPPRESSION
or a few beautiful moments last week, it looked like it might be easy.
Sanders appeared ready to annihilate all three on Super Tuesday, claim a massive delegate lead, and hold a commanding position in the race ahead, even if the so-called "moderates" could finally consolidate around one candidate.
Today, the baseless fabric of this vision has dissolved, leaving only the grim spectacle of Joe Biden, the new Democratic front-runner, ascending the stage in Los Angeles and confusing his wife with his sister.
+++
By Robert Reich  Nation of Change  March 5, 2020
The Democratic establishment is wrong to think Sanders is too liberal to win a general election. To the contrary, he's the Democrats' best shot at taking back the White House.
+++
03 March 2020
+++

The recently retired (forced out) MSNBC anchor and ardent Joe Biden Supporter Chris Matthews. (photo: Illustration by Elizabeth Brockway/The Daily Beast/Getty)
From Truthout  March 5, 2020
+++
+++
+++
Democracy Now!  March 4, 2020   Full Transcript is available on the Democracy Now! website.
+++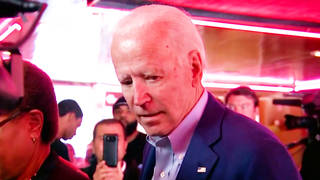 The Democratic Party, should it resurrect such policies [as Roosevelt's New Deal], would win every election in a landslide.
Bernie Sanders speaking at a campaign rally for Hillary Clinton in Arizona, November 2016 (Photo: Gage Skidmore)
By Rebecca Klar  The Hill  February 23, 2020
Sen. Bernie Sanders (I-Vt.) has wide leads over the Democratic presidential field in Michigan and Wisconsin but is facing a tighter race in Pennsylvania, according to a poll released Sunday.
+++
BY Sharon Zhang  Truthout  February 22, 2020
Amy Klobuchar has also shown a staunch unwillingness to challenge mining or pipeline interests.
Klobuchar's dedication to mining interests is also apparent when it comes to her position on another contentious copper-nickel mining project by Twin Metals in northern Minnesota — a copper-nickel mine that other 2020 hopefuls, including Bernie Sanders and Pete Buttigieg, have opposed because of its proximity to Minnesota's historic Boundary Waters. One of the last actions of the Obama administration was to ban this mine; a leaked email shows her displeasure with the ban.
+++
Feb. 21, 2020 at 3:16 p.m. CST
"I don't care, frankly, who [Russian President Vladimir] Putin wants to be president," Sanders said in a statement. "My message to Putin is clear: Stay out of American elections, and as president I will make sure that you do.
+++
Blankfein, who calls for cuts to Social Security, Medicare and Medicaid and who headed Goldman Sachs when it paid Hillary Clinton $675,000 for three speaking engagements in 2013, laid out the stance of the billionaire class that controls the Democratic Party. The New York Times reported that Mike Novogratz, "a Goldman Sachs alumnus who runs the merchant bank Galaxy Digital, said Mr. Sanders's oppositional nature had prompted 'too many friends' to say they would vote against him in November. 'And they hate Trump,' he said."
Truthdig  February 17, 2020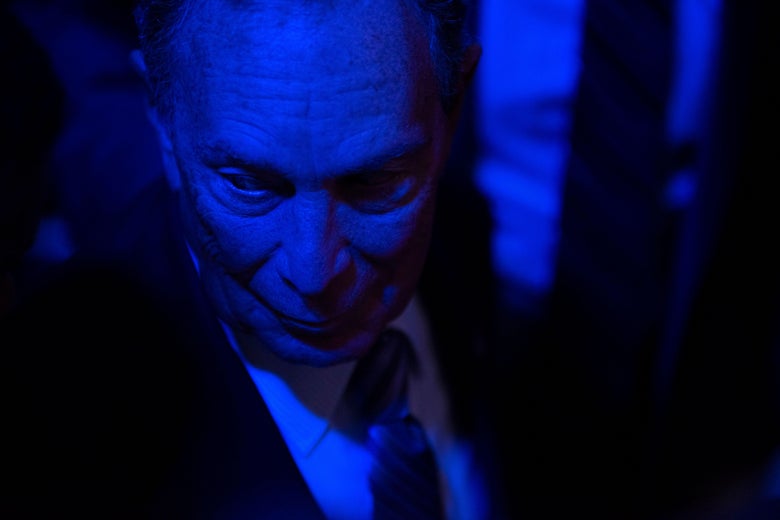 The morning after President's Day, a new poll found that Michael Bloomberg had captured enough public support to claim a place onstage in the next Democratic presidential debate. On Wednesday night, the business-information tycoon and former Republican mayor of New York City will appear alongside candidates who have spent months or years trying to win over Democratic voters—shaping their policy proposals, cultivating armies of donors and volunteers, gathering support door-to-door—having himself spent only money, a tsunami of it: more than $400 million of his own fortune on campaign expenses, including saturation ads across TV and online media.
By TOM SCOCCA  Slate  February 18, 2020
Sanders surged from 12 percent support in October to 24 percent in the latest University of Texas/Texas Tribune survey.
Rise Up Times Editor's Note:  This is a very important victory. Kemp threw about half a million voters off the voter rolls in Georgia, mostly people of color. You may recall that Stacey Abrams, a woman of color, ran against Kemp in a highly contested election. 
[Atlanta-Feb 9] In an extraordinary and unexpected move, Federal Judge Eleanor Ross has declared Gov. Brian Kemp the loser in a lawsuit brought by investigative journalist Greg Palast for the State of Georgia to open up its complete files on the mass purge of over half a million voters from the rolls.
Surprising all parties, the judge ruled that Kemp's defense was so weak that no trial is needed.  The judge acted "sua sponte"—on her own initiative, unrequested by Palast's attorneys.
GregPalast.com  February 9, 2020
+++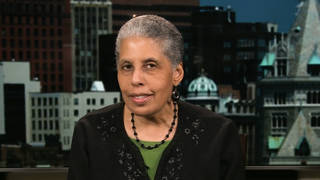 We speak with the legendary African-American feminist scholar Barbara Smith. She is a founder of the Combahee River Collective and of Kitchen Table: Women of Color Press. Barbara Smith recently wrote a column in The Guardian newspaper titled "I helped coin the term 'identity politics'. I'm endorsing Bernie Sanders." Her latest book is "Ain't Gonna Let Nobody Turn Me Around: Forty Years of Movement Building with Barbara Smith."
Democracy Now!  February 12, 2020
+++
Democracy Now!  February 12, 2020
+++
Democracy Now!  February 12, 2020
+++
New York TImes  February 11, 2020
Bernie Sanders has won the New Hampshire primary. Feb. 11, 2020, 11:29 PM ET
Rise Up Times: Note that he is tied with Buttigieg for pledged candidates.
Candidate
Votes
Pct.

Pledged delegates

Bernie Sanders

73,791

25.7

%

9

Pete Buttigieg

70,111

24.4

9

Amy Klobuchar

56,894

19.8

6

Elizabeth Warren

26,556

9.3

0

Joseph R. Biden Jr.

24,115

8.4

0

Others

35,511

12.4

0

View all candidates
MANCHESTER, N.H. — Senator Bernie Sanders of Vermont won New Hampshire's Democratic presidential primary Tuesday night, consolidating support on the left in his second strong showing in as many weeks.
Mr. Sanders fended off two moderate rivals, former Mayor Pete Buttigieg of South Bend, Ind., and Senator Amy Klobuchar of Minnesota. Senator Elizabeth Warren of Massachusetts and former Vice President Joseph R. Biden Jr. finished behind them.
The New York Times  February 12, 2020
DNC chair calls for a recanvass in Iowa as chaos ensues
The fact that Sanders can succeed without the party machine enrages those who sacrificed their idealism to play the game
+++
Quick update: The Daily Beast has a story out this morning about Oleksandr Danylyuk, the former chairman of Ukraine's National Security and Defense Council, who was in the July 10 meeting with Sondland that Bolton had abruptly stopped — only to have Sondland move the meeting elsewhere.
Danylyuk said he and his team, which included Zelensky aide Andriy Yermak, "couldn't conclude [the meeting] properly" because as The Daily Beast previously reported, Sondland interrupted the conversation to bring up the demands from Trump that Zelensky agree to the investigation of the Bidens. Soon after Sondland's interjection, Bolton ended the official meeting. That's when the group, which included Hill, Sondland, and other trop Trump officials, moved into the Ward Room of the White House and Sondland again, but more ferociously, pushed the investigations further, telling Danylyuk and Yermak that it was the only way the two countries could develop a meaningful relationship.

In short, the Ukrainians were being pressured to deliver the goods, and they knew it.
+++
"You know you can't trust this president to do what's right for this country. You can trust he will do what's right for Donald Trump. He'll do it now. He's done it before."
Read more
An Open Letter to the Green Party for 2020
Noam Chomsky, Barbara Ehrenreich, Bill Fletcher, Leslie Cagan, Ron Daniels, Kathy Kelly, Norman Solomon, Cynthia Peters and Michael Albert
As the 2020 presidential election approaches the Green Party faces the challenge of settling on a platform, choosing a candidate for president, and deciding its campaign strategy. In that context, Howie Hawkins, a contender for Green Party presidential candidate, recently published a clear and cogent essay titled "The Green Party Is Not the Democrats' Problem." It represents a precedent Green Party stance which may guide Green campaign policy. We agree with much, but find some ideas very troubling.
Truthdig  January 24, 2020
+++
How the Transformative Power of Solidarity Will Beat Trump
JENNY CLEGG looks ahead at a year where an increasingly multipolar world will challenge US dominance
By JENNY CLEGG  Morningstar  January
 No Peace! No Justice! Please share this post.   Support independent media. Donate today.  
+++
In 2018, we learned how Trump's GOP behaves after losing elections. It could prove disastrous in 2020.  Photos: Getty Images. Photo illustrations: Javier Zarracina/Vox
By 
 No Peace! No Justice! Please share this post.   Support independent media. Donate today.  
+++
The contents of Rise Up Times do not necessarily reflect the views of the editor.