Articles About surveillance, freedom of speech, civil liberties.  Click the

title

to read the full article.  
With the advent of the National Security State many articles about surveillance, freedom of speech, and civil liberties appear routinely. Links are provided in this portfolio to some of these articles and videos.
---
Media for the people!  Bringing you the best of the alternative media and original articles and videos.  Click here to help by learning more about Rise Up Times, spreading the word, and making a donation. 
---
 No Peace! No Justice! Please share this post.
+++
By Sarah Anderson for Inequality – By canceling a program that grants work permits and deportation protection for undocumented immigrants, the Trump administration has upended the lives of roughly 800,000 young people who came to the United States as children. Mexicans make up the vast majority of these Deferred Action for Childhood Arrival (DACA) program recipients. But thousands of young black immigrants also stand to lose their protected status — and the challenges they face are often overlooked in the immigration debate. The Black Alliance for Just Immigration (BAJI) has been working since 2006 to shine a spotlight on the black undocumented population and to fight the structural racism that sucks them into the criminal justice system in disproportionate numbers. According to BAJI, black immigrants make up just 5 percent of the overall immigrant population, but 21 percent of those who are deported as a result of criminal contact. This level of racial targeting gives young black undocumented immigrants particular cause for concern about their insecure status. BAJI estimates that 12,000 DACA recipients are black. The three top countries of origin: Jamaica (5,302 approved applicants), Trinidad and Tobago (4,077 approved), and Nigeria (2,095 approved). -more-
Popular Resistance  September 10, 2017
President Trump and his attorney general, 
Jeff Sessions

, may be embroiled in a tense workplace dispute, but there's one issue they still see eye to eye on: cracking down on undocumented immigration.
Sessions on Tuesday announced a new set of funding qualifications that would limit sanctuary cities' receipt of federal grants for law enforcement. "So-called 'sanctuary' policies make all of us less safe because they intentionally undermine our laws and protect illegal aliens who have committed crimes," Sessions said in a statement.
"As part of accomplishing the Department of Justice's top priority of reducing violent crime, we must encourage these 'sanctuary' jurisdictions to change their policies and partner with federal law enforcement to remove criminals," the statement continues. "From now on, the Department will only provide Byrne JAG grants to cities and states that comply with federal law, allow federal immigration access to detention facilities, and provide 48 hours notice before they release an illegal alien wanted by federal authorities."
By Emma Niles, www.truthdig.com  Popular Resistance  July 27th, 2017
THE DEEP STATE, NOW AND THEN, BY EDWARD CURTAIN
"…since grasping the present from within is the most problematic task the mind can face."

— Frederic Jameson
Unfortunately, this is how the government at all levels—federal, state and local—now responds to those who choose to exercise their First Amendment right to peacefully assemble in public and challenge the status quo. This police overkill isn't just happening in troubled hot spots such as Ferguson, Mo., and Baltimore, Md., where police brutality gave rise to civil unrest, which was met with a militarized show of force that caused the whole stew of discontent to bubble over into violence. A decade earlier, the NYPD engaged in mass arrests of peaceful protesters, bystanders, legal observers and journalists who had gathered for the 2004 Republican National Convention. The protesters were subjected to blanket fingerprinting and detained for more than 24 hours at a "filthy, toxic pier that had been a bus depot." That particular exercise in police intimidation tactics cost New York City taxpayers nearly $18 million for what would become the largest protest settlement in history. Demonstrators, journalists and legal observers who had gathered in North Dakota to peacefully protest the Dakota Access Pipeline reported being pepper sprayed, beaten with batons, and strip searched by police. -more-
By John W. Whitehead for Counter Punch  Popular Resistance  July 18, 2017
DC National Lawyers Guild (DC NLG) and Defending Rights and Dissent, two groups who defend the right to protest, are demanding answers about the Metropolitan Police Department's conduct during anti-Trump inauguration protests. Earlier today, the two groups filed a Freedom of Information Act (FOIA) request asking for records pertaining to police use of force against protesters, including the deployment of chemical and projectile weapons, and the use of police infiltrators leading up to the 

January 20

 protests. "The police assault on the right to protest on 

January 20

is part of a broader trend of cracking down on dissent taking place across the nation," said Maggie Ellinger-Locke, co-chair of the DC NLG Demonstration Support Committee. -more-
By Rights and Dissent.  Popular Resistance  July 17, 2017
Allies of the German chancellor, Angela Merkel, have called for new curbs on leftwing extremists, including a Europe-wide register, after her decision to hold the G20 world leaders' summit in Hamburg ended in violent clashes and injuries to nearly 500 police officers. The cost of the damage has not yet been established but is expected to run into millions of euros. Merkel, who faces a parliamentary election on 

24 September

, has said that Hamburg residents who suffered damage will be properly compensated. Olaf Scholz, the mayor of Hamburg, meanwhile faced calls for his resignation over accusations he had mismanaged the summit. Hundreds of anti-capitalist militants descended on the city torching cars, looting shops and throwing molotov cocktails. The violence dominated German media coverage of the event, which also featured the first meeting between Donald Trump and Vladimir Putin. The German justice minister, Heiko Maas, of Merkel's SPD coalitio n partners, said the federal government would put more money into preventing leftwing extremism as he pledged that no German city would ever have to host a world leaders' summit again. He told the tabloid Bild that the G20 had shown the reality of experts' assessments that "Germany has reached a historic high point in terms of politically-motivated violence". -more-
By Kate Connolly for The Guardian – Popular Resistance  July 12, 2017
Tactics once reserved for violent criminals are now targeting undocumented youth and parents. In a cover story published today (June 16), Slate lays out 60 scenes from life as an undocumented immigrant in President Donald Trump's America, pulled from the Columbia Journalism School's Global Migration Project. Slate starts with 

February 20

, the day the Department of Homeland Security (DHS) issued two memos on immigration enforcement. The following day, 25-year-old Edwin Romero, an undocumented youth who would have qualified for citizenship under the proposed (and failed) DREAM Act, was arrested for a traffic violation but, ultimately held overnight in jail on an "immigration hold." Then, in March, there was a teacher in Honolulu who wrote a staff-wide email that he wouldn't teach any undocumented student. The examples go on and on—up until 

April 20

, exactly 60 days after the DHS memos. As Slate points out, fewer than 9 percent of Immigrat ion and Customs Enforcement (ICE) detainees have been connected to violent crime. -more-
By Yessenia Funes for Color Lines –  Popular Resistance  July 12, 2017
University of California, Irvine is once again investigating the school's Students for Justice in Palestine group after a protest of an event featuring Israeli soldiers last month. But members of Students for Justice in Palestine say they are the ones who endured days of harassment and intimidation by Israeli soldiers invited to campus to give a panel discussion about the Israeli army. The SJP students say they were subjected to days of racial and sexual slurs in what they believe was an attempt to provoke a reaction. UC Irvine has been a focal point for Israel advocacy groups seeking to categorize support for Palestinian rights as anti-Semitic. Documents obtained by Palestine Legal through a freedom of information request show that over the last year Israel advocacy organizations have consistently pressured the UC Irvine administration to crack down on Palestine activism. They were also instrumental in the school's adoption of a po licy that conflates opposition to Zionism, Israel's state ideology, with anti-Semitism. -more-
By Charlotte Silver for The Electric Antifada – Popular Resistance July 12, 2017
Swedish prosecutors have dropped an investigation into allegations of sexual misconduct by WikiLeaks founder Julian Assange. Assange has denied the allegations, which he calls a pretext for his ultimate extradition to the U.S. to face prosecution under the Espionage Act. Since 2012, Assange has taken refuge in the Ecuadorean Embassy in London. It's not clear whether Assange will emerge any time soon. "This is a small victory, but in this long road to free Julian Assange and all the people working for WikiLeaks," says our guest Renata Avila, a Courage Foundation trustee and human rights lawyer. "But it will finally help us lawyers to focus on the main issue, which is the persecution, the political persecution, and imminent prosecution of Julian Assange in the United States."
Democracy Now!  May 19, 2017
Daniel Cooper Bermudez for
Popular

Resistance

– Digital rights are under threat in the United States and abroad as corporations and governments work together to infringe upon people's privacy and limit essential civil and political rights such as freedom and equality in access to information. From the FCC's dismantling of Net Neutrality to the inclusion of digital trade provisions in TPP that industry leaders want in NAFTA, the movement has been ready to fight back and has counter-proposals to guarantee that the internet remains free and open, a center for the global organizing required to foster a world fighting back climate change and human rights violations. -more-
Popular Resistance  May 5, 2017
Statement by Daniel Ellsberg, Pentagon Papers whistleblower:
Undercover officers with the New York Police Department (NYPD) not only infiltrated Black Lives Matter protesters, they become so embedded within the group as to have access to text communications available only to a limited number of organizers. And, they continued their undercover operations despite a lack of any evidence of criminal wrongdoing.
Defending Rights and Dissent  April 6, 2017
Before the Washington, DC Metropolitan Police Department (MPD) had arrested a single protester at Trump's inauguration, undercover agents had infiltrated one of the main groups organizing protests according to court documents.
Defending Rights and Dissent  April 19, 2017
Published on Apr 28, 2017
EFF is out with a new report that highlights concerns held by parents, students, teachers, and others over the privacy implications of the use of mobile devices and cloud services in K-12 classrooms across the country—so called education technology or "ed tech." Concerns include a lack of transparency about how technology is used in classrooms, the difficulty of determining the privacy implications of ed tech, the absence of standard privacy precautions, and inadequate technology and privacy training for teachers.
The report is the result of an EFF survey, launched in December of 2015, which elicited responses from over 1000 students, parents, teachers, librarians, school administrators, system administrators, and community members.
While there are educational advantages to incorporating technology into the classroom experience, the survey results reflect an overarching concern that children as young as kindergartners are being conditioned to accept a culture of surveillance. EFF maintains that children should not be taught that using the Internet or technology requires sacrificing personal privacy.
EFF  April 13, 2017
The bipartisan leaders of the House and Senate Intelligence Committees apologized during a press conference this morning for failing to provide rigorous supervision of the intelligence community, blaming past years' inaction on a fundamental misunderstanding of the word "oversight." "It was merely a miscommunication," House Intelligence Chairman Devin Nunes said. "We had mixed up the word 'oversee' and the word 'overlook.' We thought we were supposed to overlook the mistakes of the intelligence community, not provide oversight." Senate Intelligence Committee Richard Burr said, "We unequivocally condone the privacy invasions committed by U.S. intelligence agencies. Oh shoot, I mean condemn."
EFF  April 1, 2017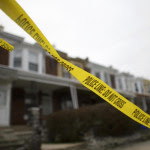 More people have died at the hands of law enforcement in the US so far this year than during the same period in 2016, casting a dark shadow over the Donald Trump administration as it invests more power in the police. By 19 March this year, 271 people have already been killed by police, compared with 262 people by the same date in 2016, according to a database called Killedbypolice.net. There were fewer deaths (255) in 2015 and even fewer (209) in 2014 by the same point. The rising numbers do little to reassure critics of Donald Trump, who signed an executive order in February to invest more power in the police and who has all but scrapped the former Justice Department's investigation into law enforcement violence around the US. -more-
By Rachael Revesz for Independent – Popular Resistance  March 30, 2017
"I think that the Christian right is a far more dangerous movement than the alt-right," says Truthdig columnist Chris Hedges.
The Empire Files  February 28, 2017
WASHINGTON (AP) — Analysts at the Homeland Security Department's intelligence arm found insufficient evidence that citizens of seven Muslim-majority countries included in President
Donald Trump

's travel ban pose a terror threat to the United States.
A draft document obtained by The Associated Press concludes that citizenship is an "unlikely indicator" of terrorism threats to the United States and that few people from the countries Trump listed in his travel ban have carried out attacks or been involved in terrorism-related activities in the U.S. since Syria's civil war started in 2011.
By VIVIAN SALAMA and ALICIA A. CALDWELL  APNews  February 25, 2017
Whistle-blower Edward Snowden has spoken on a report suggesting Vladimir Putin is considering sending him back to the US as a "gift" to President
Donald Trump

, claiming the story proves he is not a spy.
"Finally: irrefutable evidence that I never cooperated with Russian intel," Snowden said. "No country trades away spies, as the rest would fear they're next."
Truthdig  Common Dreams Staff February 11, 2017
By ProPublica. We are a team of investigative journalists devoted to exposing abuse of power. If you've got evidence showing powerful people doing the wrong thing, here's how to let us know while protecting your identity. Our job is to hold people and institutions accountable. And it requires evidence. Documents are a crucial part of that. We are always on the lookout for them — especially, now. Have you seen something that troubles you or that you think should be a story? Do you have a tip about something we should be investigating? Do you have documents or other materials that we should see? We want to hear from you. Here are a few ways to contact us or send us documents and other materials, safely, securely and anonymously as possible. -more-
Popular Resistance  January 9, 2017
Nearly a decade and a half after the Iraq-WMD faceplant, the American press is again asked to co-sign a dubious intelligence assessment
President Obama with Vladimir Putin. (photo: Pablo Martinez Monsivais/AP)
Since Tuesday, foreign travelers arriving in the United States on the visa waiver program have been presented with an "optional" request to "enter information associated with your online presence," a government official confirmed Thursday. The prompt includes a drop-down menu that lists platforms including Facebook, Google+, Instagram, LinkedIn and YouTube, as well as a space for users to input their account names on those sites.
By TONY ROMM Politico  December 22, 2016
By Sam Biddle  The Intercept  December 14, 2016

President Obama signed into law the 2017 NDAA and its Orwellian countering foreign propaganda provisions — all but making censorship official policy.
True Activist  December 24, 2016
Following several reports of potentially unlawful surveillance, EFF sent technologists and lawyers to North Dakota to investigate. We collected anecdotal evidence from water protectors about suspicious cell phone behavior, including uncharacteristically fast battery drainage, applications freezing, and phones crashing completely. Some water protectors also saw suspicious login attempts to their Google accounts from IP addresses originating from North Dakota's Information & Technology Department. On social media, many reported Facebook posts and messenger threads disappearing, as well as Facebook Live uploads failing to upload or, once uploaded, disappearing completely.
By Stephanie Lacambra, Electronic Frontier Foundation | News Analysis
Truthout  December 20, 2016

An Iraqi family looks out the front gate of their home following a car bomb on Nov. 19, 2004, in Baghdad. (photo: Marwan Naamani/Getty)
Abbie VanSickle  The Intercept  November 19, 2016
EXCERPT
But come January, Democrats will continue to be the dominant political faction in the U.S. — more so than ever — and the tactics they are now embracing will endure past the election, making them worthy of scrutiny. Those tactics now most prominently include dismissing away any facts or documents that reflect negatively on their leaders as fake, and strongly insinuating that anyone who questions or opposes those leaders is a stooge or agent of the Kremlin, tasked with a subversive and dangerously un-American mission on behalf of hostile actors in Moscow.
To see how extreme and damaging this behavior has become, let's just quickly examine two utterly false claims that Democrats over the past four days — led by party-loyal journalists — have disseminated and induced thousands of people, if not more, to believe. On Friday, WikiLeaks published its first installment of emails obtained from the account of Clinton campaign chair John Podesta. Despite WikiLeaks' perfect, long-standing record of only publishing authentic documents, MSNBC's favorite ex-intelligence official, Malcolm Nance, within hours of the archive's release, posted a tweet claiming — with zero evidence and without citation to a single document in the WikiLeaks archive — that it was compromised with fakes…
Glenn Greenwald  The Intercept  October 15, 2016
In an astounding and "unprecedented" new account of U.S. government surveillance, Reuters reported Tuesday that Yahoo secretly scanned all of its customer's incoming emails for a specific set of characters, per request of the National Security Agency (NSA) or FBI.
"The order issued to Yahoo appears to be unprecedented and unconstitutional. The government appears to have compelled Yahoo to conduct precisely the type of general, suspicionless search that the Fourth Amendment was intended to prohibit."
—Patrick Toomey, ACLU
The news agency broke the investigation after speaking with "two former employees and a third person apprised of the events," who described how the email giant complied with the vast government directive and built a custom software program to scan hundreds of millions of accounts for a "specific set of characters."
By Lauren McCauley, staff writer, Deirdre Fulton, staff writer
Common Dreams  October 4, 2016
The court's decision was sparked by a case filed by a group of Cambodians who alleged that authorities, including the government, military, police and the courts, have been complicit in land grabbing since 2002, which has led to the forced eviction of more than 300,000 people.
Protesters throw used oil at the seal of Shell Oil Company, one of the so-called Big 3 oil firms in the country, to protest a new round of gasoline and other oil products Wednesday, Sept. 4, 2013 at the financial district of Makati city, east of Manila, Philippines. (AP/Bullit Marquez)
"If Obama grants Manning clemency, Assange will agree to US prison in exchange — despite its clear unlawfulness." Continue reading →
MintPress News  September 16, 2016
Truthout  September 14, 2016
I have been refused entry clearance to the USA to chair the presentation of the Sam Adams Award to CIA torture whistleblower John Kiriakou and to speak at the World Beyond War conference in Washington DC. Like millions of British passport holders I have frequently visited the USA before and never been refused entry clearance under the visa waiver programme.

I shall apply for a visa via the State Department as suggested but I must be on a list to be refused under the ESTA system, and in any event it is most unlikely to be completed before the conference.

It is worth noting that despite the highly critical things I have published about Putin, about civil liberties in Russia and the annexation of the Crimea, I have never been refused entry to Russia. The only two countries that have ever refused me entry clearance are Uzbekistan and the USA. What does that tell you?
By Emma Niles  Truthdig  September 10, 2016
nytimes.com  September 2, 2016
REVIVAL OF US COLD WAR-ERA COMMITTEE TO ECHO MCCARTHY FEAR TACTICS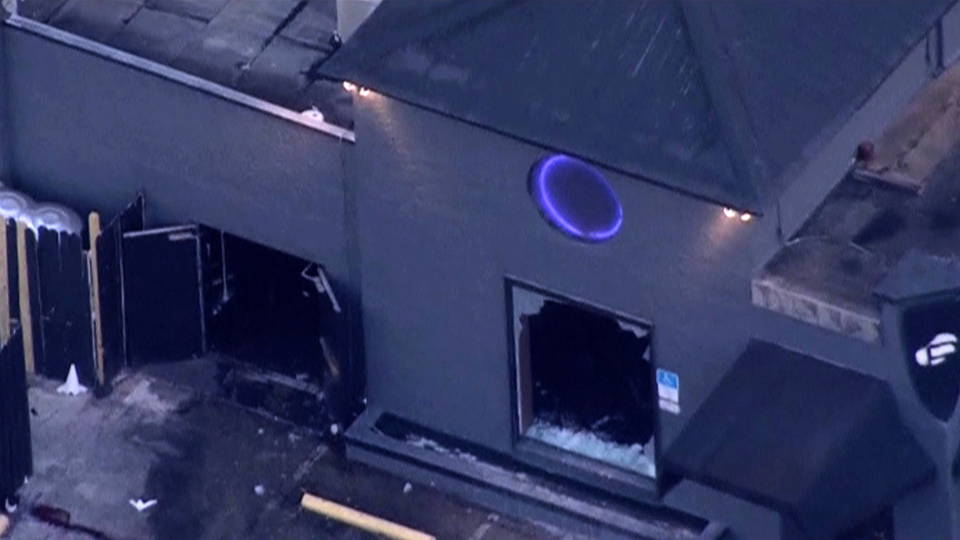 Judges have handed down their verdict against Former PriceWaterhouseCoopers employees Antoine Deltour and Raphael Halet. The pair leaked documents that implicated over 300 multinational corporations, in secretly negotiated deals with the Luxembourg government to avoid paying taxes on profits made in Europe.
Telesur  June 29, 2016
Now in his 5th year of political asylum at the Ecuadorean Embassy in London, the United Kingdom's decision to leave the European Union could allow Assange to step out from what the UN has deemed 'arbitrary detention.'
(With a comment by Coleen Rowley.)