Articles about international affairs, happenings of interest around the world. Click the title to read the full article.
---
Media for the people!  Bringing you the best of the alternative media and original articles and videos.  Click here to help by learning more about Rise Up Times, spreading the word, and making a donation. 
---
 No Peace! No Justice! Please share this post.
+++
 Iran, one of the states targeted by Donald Trump's Muslim ban, is a country from which the US could learn a lot on the resettlement of refugees, the UN has said. The Soviet War in Afghanistan displaced six million people to neighbouring Iran and Pakistan in 1979. Almost four decades later, the Tehran government still shelters around one million registered Afghans, and up to two million are thought to also be living in the country – making Iran home to the world's fourth largest refugee population. "The leadership demonstrated by the Iranian government has been exemplary in hosting refugees and keeping borders open," Sivanka Dhanapala, the UN High Commissioner for Refugees in Tehran, said

on Wednesday

. -more-
By Bethan McKernan for the Independent  Popular Resistance  March 19, 2017
The Cuban government warned of a destabilization plan by Almagro and the United States. To damage the international image of the country and to affect the good progress of diplomatic relations with other nations.
The Foreign Ministry of Cuba (Minrex) issued a statement Wednesday rejecting attacks against progressive governments such as Venezuela, Bolivia and Ecuador by the Secretary General of the Organization of American States (OAS), Luis Almagro.
Telesur English  February 22, 2017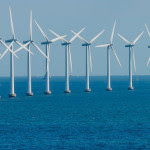 By Bruce Gagnon of Global Network Against Weapons and Nuclear Power in Space. One of the big issues facing Denmark is the US pushing them to purchase the F-35 fighter plane that is getting lots of bad reviews for being a complicated and temperamental war plane. Peace activists there are organizing a campaign to block their government from buying the planes – the US is even demanding they purchase spare parts up front which is not a real confidence builder in the quality of the plane. Just like in all the other meetings Dave and I participated in during this trip, the demonization of Russia by NATO was at the forefront in our discussions. One Danish woman in the meeting said, "We've got to work together globally and do it around NATO which is at the center of what is creating tensions." -more-
Posted by Popular Resistance  February 15, 2017
Ecuador kicked off its election campaign Jan 3. ahead of the Feb. 19 vote that will determine whether President Rafael Correa's progressive policies and so-called "Citizen's Revolution" will continue in the South American country for another four years. READ MORE
Telesur English  January 26, 2017
Few behaviors are more dangerous than escalating tensions between these two nuclear-armed powers.
It's time to start paying attention to what's happening right now in Mexico.
The Anti-Media  January 10, 2017